Natural Algae Intensive Prep & Primer
HEALSAFU Prep & Primer is the serum-primer-foundation solution to a complex makeup routine and also the killer for the lazy people.
Hi-tech Ingredient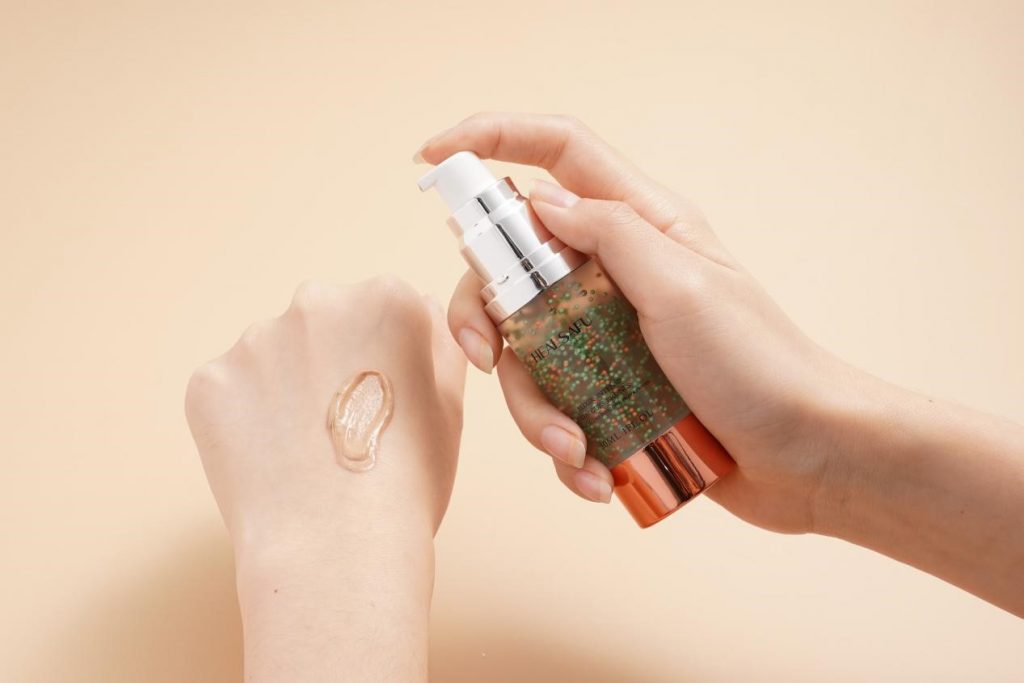 High-energy killer repair ingredient – Algisium C® is a biotechnologically all-around active ingredient extracted from brown algae. It penetrates the deeper layer of skin to start the skin's defense mechanism, removes free radicals, resists glycosylation, works for anti-aging, activates macrophages and boosts collagen synthesis. This ingredient also repairs the skin's circulation system in nutrition absorbing and moisturizing, increase the skin's moisturizing capacity for up to 12 hours and nourishes the skin, leaving the skin moist, elastic and tender. The deep-sea brown algae from Brittany, France, contains 60 kinds of active substances and microelements. Its huge moisturize-based energy with 80% moisture promises a strong regeneration and repair capability to ensure the harm-free state of the skin; thus, brown algae is also known as one of "7 wonders in beauty". Advantages of deep-sea brown algae: the deep-sea brown algae from Brittany of France are not contaminated by environmental pollution; rich in OARG, acidic glycans, bioactive peptides, sulfated fucans, sodium alginate, mannitol and other high-value nutritional factors; it is collected only once in July every year. The 3-year-old brown algae that are highly nutritional after tens of millions of tidal changes are well selected; for the one-in-million ingredient, a mere 100g of brown algae essence are extracted from nearly 1 ton of brown algae. It is extracted on the field with refined techniques for 2 hours to retain its active substances as much as possible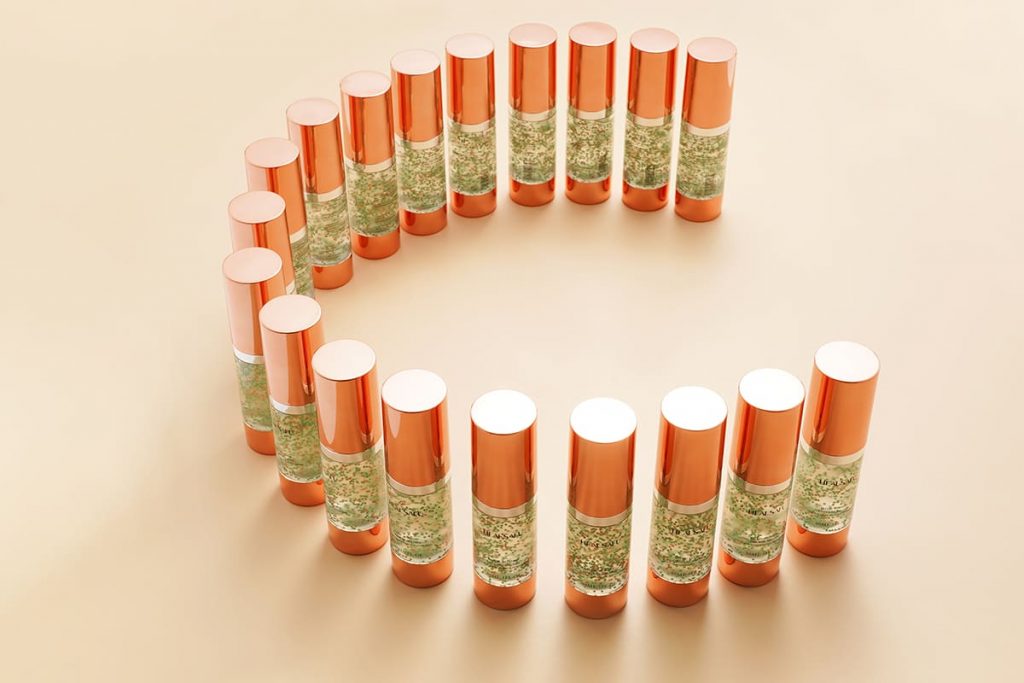 Package Technology
It is very user-friendly with the bottle + pump. Most importantly, it can prevent the active components from losing their effectiveness due to air oxidation. The pump adopts the unique "air-pushed ball dissolving technology"
Effectiveness
Seeing from its appearance, the serum ball is separated from the BB cream balls. When squeezed out, the ball is crushed and mixed into the serum in a form of fine powder. It is super clean and refreshing after being put on the face. The foundation after the primer can last for a longer time even for the oily skin.
With HEALSAFU brown algae primer as the first step of skincare routines, the foundation will become completely blended with and suitable for the skin just as skincare products do, preparing for a more natural makeup look. The three-in-one steps of serum, primer and foundation will shorten makeup time and enhance the delicacy of makeup.